November 2000: Sonique casts a spell

Sonique had a nightmare gig at the weekend as no-one danced when she was spinning her tunes! She told BBC Radio 1 she sung her three singles and then went to DJ but instead of hitting the dance floor they just stared: "They stood there and looked at me, which is not what I wanted. I've been DJ-ing for years and I know how to make you dance and you're not dancing!" And she joked: "By the end of it the way that they cheer you realise they've been in almost like a coma!"
And Sonique also admitted that she plans to perform at next year's Glastonbury, alongside the likes of PJ Harvey.
---
October 2000: Robbie Williams & Sonique top MTV awards


The MTV Europe awards were announced today, with 21 awards in all, including nine for different countries. In the UK category; Robbie Williams, Travis, Craig David, Sonique and Westlife fight it out. Robbie's heading the nominations with five in all and Sonique's done well with four.
She told BBC Radio 1: "That's brilliant, I can't believe it. I've just got to say thanks to all my fans. Even if I don't win anything, it's just nice to be nominated seeing as I'm so fresh on the scene. We're gonna go out tonight and have a drink for sure." Close behind her is Britney Spears with three nominations, as are Travis, Madonna and Bon Jovi.
---
September 2000: Sonique slates stardom

Sonique might be the woman of the moment but she says she absolutely hates being famous. Her latest showbiz invitation has come from Donatella Versace asking her to DJ in Milan at a VIP party.
Her first super hit single 'Feels So Good' is running a close second to All Saints' 'Pure Shores' in the race to become the biggest selling UK single of 2000.
---
August 2000: Sonique/Eiffel 65 Tour Draws All Ages To Dance

Top Crossover Acts Attract Diverse Crowd in the Big Easy


(by Margaret Coble, web resource: globaldance.net)

For dance music skeptics, the recent Sonique/Eiffel 65 double bill at the House Of Blues New Orleans was proof positive that the genre has indeed reached mainstream America. In a city not known for its appreciation of club music, both Republic/Universal artists had a capacity all-ages crowd bouncing and singing along to their high-energy electronic pop hits at a surprisingly early evening show that was over by 9:30 p.m.

Dressed in a short denim skirt and tight long-sleeved t-shirt, UK recording artist, DJ and remixer Sonique opened the happy hour performance with an upbeat number from her debut CD «Hear My Cry» followed closely by her newest single, the Thunderpuss-co-produced «Sky». With two male dancers at her side, the exuberant singer was met with shrieks of enthusiasm from the diverse crowd, which ranged in age from six to 60.

When she took to the turntables for a 10-minute DJ interlude, glow sticks went into the air as the heavy thumps of a tribal drum track filled the room. Though this portion of her performance in New Orleans paled in comparison to that of Miami's Winter Music Conference showcase, where Sonique sang while DJing and spun a much more aggressive mini-set of UK progressive house, she still managed to capture the crowd's attention, and they were mesmerized by the sight of this lanky one-woman show on the wheels of steel. Sonique wrapped up her brief opening set with her smash hit «It Feel So Good», which had every member of the audience screaming and dancing energetically.

After a lengthy intermission to change turntable rigs, Italian trio Eiffel 65 took the stage then.

Before touring the US, Eiffel 65 had 9 events in Canada supported by the local dance-pop diva Patria.
---
July 2000: Sonique twiddles some knobs

Sonique's on a DIY mission right now - she's back concentrating on her DJing - and says she wants to build her own studio so she doesn't have to rely on other people to twiddle knobs for her. Her next single, 'Sky', the follow-up to 'Feels So Good', is out in September and it's already huge in the States.
Sonique says she's still coming to terms with her success but is trying to stay down to earth: "I'm keeping focussed and keeping my feet on the ground and I wanna learn the studio a bit more."
Sonique will appear over BBC Radio 1's Ibiza weekend - she'll be performing during Dave's Dance Anthems on the Sunday night at Bar M.
---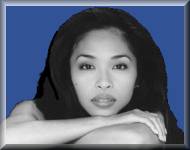 June 2000: Sonique performed with Patria

On June 1st, 2000 Sonique had a performance with Canadian artist Patria at London's DV8 Night Club in London, Ontario/Canada. Patria is signed to Black Market Records.

Report of Canadian fan Christine about the event:
I saw Sonique in London Ontario back in 2000 in a small club! When I saw this beautiful woman with this amazing gift I was hooked. After the set Sonique autographed my CD as I had the only one there. That CD is still amazing and kept in safe keeping. I will be on the hunt for a new one.
Sonique - Thank You for your great gifts! It's in the soul and as powerful as can be. PEACE WOMAN (posted at the Sonique Message Board on Wed Aug 20, 2003)


web resources: Patria's official website London's DV8 Night Club

---
May 2000: Sonique sunny performance

Top dance songstress, Sonique, made a rare daylight appearance at One Big Sunday and told BBC Radio 1 it was a novelty for her because she's normally in a dark and sweaty nightclub: "None of the people knew me. You could feel as I was out there everybody going 'Oh, okay. That's what she's like then!'"
---
April 2000: Sonique feels good


Sonique, who releases her track 'It Feels So Good' on 22nd May, is being lined up to be on the panel of experts choosing the nominees at the Dance Star 2000 music awards.
She told BBC Radio 1 she can't quite understand the amazing reaction she's received when performing her top tune live: "I kept turning around and thinking I'd see the Backstreet Boys behind me!"
And she adds: "For a dance person to have got that kind of response. I really am surprised."


---
March 2000: Sonique on magazine cover!


DJ Sonique appears on the M8 cover keeping M8 ahead of the rest on the biggest dance tune of the year. Content of the mag includes also: Artful Dodger, Oliver Lieb, Wamdue Project, Incognito, Danny Howells, Darren Pearce, DJ Groupies. Cover Mount CD: Tidy Trax

Web link: M8 Magazine Click on right image for larger version.